Toronto Immigration Lawyer Ronen Kurzfeld Has Successfully Helped 2500+ Clients
Toronto based immigration lawyer Ronen Kurzfeld has dedicated his law career and practice exclusively to the area of Canadian Immigration Law. He is a member in good standing of the Law Society of Upper Canada and the Canadian Bar Association's Citizenship and Immigration Section.
Ronen Kurzfeld, a top rated and experienced immigration lawyer Toronto, was interviewed by several leading media outlets in Canada. He was also invited by Service Canada to provide opinions and comments about certain work permit programs. He has personally helped over 2500 clients successfully immigrate to Canada. He is highly rated and reviewed by his clients and adheres to helping his clients with the right agenda.
Why Choose A Reputed Immigration Lawyer Toronto Ronen Kurzfeld
The Law Office of Ronen Kurzfeld is a fully licensed and insured Canadian law firm focusing on immigration law. Headquartered in Toronto, Ontario, the firm delivers unparalleled representation at consistently reasonable fees and reasonable payment plans.
We are a full service immigration law firm and we handle all immigration cases, from Express Entry to Business Applications to Enforcement. We represent clients from all over the world and we can represent clients in almost any language of their choice. We typically represent sophisticated and difficult cases referred by other counsel.
We are proud to have represented many individuals, business people and corporations with their immigration cases and to have played a role in helping people start new lives and ventures in Canada.
Being the "best immigration lawyer in toronto" is subjective and we don't claim to be the best, however we do provide the best possible advice and service for clients looking for the best service.
Track record of success
At the Immigration Law Office of Ronen Kurzfeld, we have built a reputation for delivering results. In more than 20 years of practice, we have helped over 1100 people settle in Canada, and reunited more than 600 spouses and families. We are proud to represent people from all over the world and have specialized knowledge of immigration processes for many countries.
We service locations throughout GTA is Mississauga, North York, Scarborough, Brampton, Thornhill, Richmond Hill, Newmarket, Barrie, Oakville, Pickering.
Canadian Immigration Lawyer Practice Areas
The Immigration Law Office of Ronen Kurzfeld is a full service immigration practice. We will help you get the Canada visa you want. Here are some of the services we provide. For questions about other services or any help you require for your Canada visa, call us.
Canada boasts some of the best universities in the world. Not just at the undergraduate level, there is a rapidly growing recognition of Canada's research expertise in areas of medicine, engineering, technology and so much more. Whether you are coming for your undergraduate degree, a vocational course, a PhD, an MBA, or for a fellowship, make sure you work with the Toronto top immigration lawyer who will make your journey to Canada smooth. We will guide you with educational certificates, study permits and more. With our help you won't be waiting till the last minute to get your student visa.
Best of all, we'll give you a true and full picture of how you can get a work permit to remain in Canada. Unlike so many agents abroad, we don't make false promises; we show you the best ways.
Determining if you can sponsor a relative, or be sponsored by a relative in Canada.
Are you a citizen, permanent resident or on a work permit? It is but natural to want to bring your spouse, parents and family members to Canada. The process of sponsorship is one that requires you to prove your and your family members' suitability to come to Canada. This means you have to prove you have the right legal status in the country and the means to support your family. Your family members must meet the requirements that are laid down by CIC. To avoid confusion and an 'Application Rejected' notice, rely on a top immigration lawyer Toronto knows will guide them successfully. We will work with you to figure out timelines and guide you on how to prepare your and your family's affairs for the right application.
Express Entry is the extremely successful system Canada uses to admit foreign nationals as permanent residents. It invites hundreds of thousands of applications from around the world. In order to even be able to submit your application in the pool of candidates, you must have the right information and documents in hand. Rely only on the best immigration lawyers Toronto to help you through your PR application. Every step of your PR application must be just right. This includes maximizing your CRS score for the CRS cut-off, collecting documents in time, writing a persuasive Letter of Explanation and more. We are regarded as one of the leading immigration lawyers in Toronto and can get you the results you want.
Too often we hear stories of people trusting 'visa agents' who run away at the first sign of the Canada visa being rejected. After all, they are not an immigration lawyer Toronto. Only a licensed member of the Law Society of Ontario can represent you for all types of immigration appeals. Whether your visa must be appealed before the Immigration Appeal Division or before a court in Canada, we can help you resolve your matter. Get in touch with a Toronto top immigration lawyer right away if you have received a refusal letter. We can tell you your best options for Canada immigration appeals. If you have received a Removal Order, call us immediately!
People come to Canada from all over the world to work in a dynamic market. There are many different work permit programs which people can use to come to Canada. Some are federal, such as the Open Work Permit and the Closed Work Permit, and some are provincial. In fact, Provincial Nominee Programs offer great options for people to come to Canada for work. Whether you are skilled in maritime work, an in-demand occupation or other PNP pathway, we can assist you with getting a visa. The Immigration Law Office of Ronen Kurzfeld helps people apply for all types of work permits and work visas. We also work with employers for Labour Market Impact Assessment (LMIA). Get in touch with us today and find out how you and your spouse can come and work in Canada.
If you are an entrepreneur, investor or business owner, Canada wants you to bring your experience and expertise here. Canada immigration has many programs on a national (federal) level and provincial level inviting business owners to the country. Whether you are an established business owner looking to expand your business or want to start a cutting-edge start-up in Canada, speak to top immigration lawyers in Toronto. Toronto is the financial hub of the country and top immigration lawyers here have worked on all types of applications. Our immigration team regularly helps business owners discover how applications should be made, what income needs to be disclosed and more.
Canada has opened its arms to people around the world, allowing people to become permanent residents on the basis of humanitarian and compassionate grounds. There are many things the government considers in these applications, including impact on children, ties to the community and public policy considerations. Humanitarian applications are very subjective and you need to have experienced immigration lawyers in Toronto submit the right application.
Our Immigration Application Package Typically Includes:
Legal Submission Letter
Carefully drafted to explain why you are a suitable candidate for permanent or temporary status — persuading visa officers to approve the application.
Perfected Application Package
Preparing a perfected application package that contains all requirements and necessary information to be reviewed by authorities.
Monitor Application Progress
We monitor your application from start to finish, including all necessary communications with the authorities — preparation for interview, if necessary.
Delivery of Visa
When the visa is ready to be issued, we ensure that you receive it on time and we will explain any information relevant to your arrival in Canada.
EXPERIENCED & REPUTED IMMIGRATION LAWYER IN TORONTO FOR YOUR ALL YOUR IMMIGRATION SOLUTIONS
Navigating through the intricacies of your immigration application and providing you with the best solutions is the key role of our legal team. Not every immigration lawyer Toronto has is up to the task, but we are. We endeavor to provide unique and customized immigration resolutions to our esteemed clients all over Toronto. Under the guidance of our proficient team of Top Immigration Lawyers in Toronto, you can prepare for the daunting task of attaining immigration results such as permanent residency, temporary visa, and more. Let our experienced professionals take a legal stand for you. Our services are very cost competitive for visa and immigration services, and we deliver services in the stipulated time frame.
SELECT US FROM THE REST OF TORONTO IMMIGRATION LAWYERS. KNOW WHY?
Professionalism & Expertise:
Our team is passionately dedicated to imparting customized professional services to you solely in the field of immigration affairs. We are leading lawyers in Toronto and our Top Immigration Lawyers have the expertise and skill to unburden your shoulders from the complexities of immigration issues. We constantly track all legal information and laws which change from time to time in order to provide the right legal guidance and assistance that will help you plan your actions strategically. We will ensure your experience dealing with your Canada immigration process will be smooth, by assisting you with a better understanding of the prevailing laws and policies of the Canadian immigration process. With their years of experience, our Top Immigration Lawyers in Toronto have the confidence to plan and fight your case in the most orderly fashion.
Personalized attention:
The hallmark of the right Toronto top immigration lawyer is personalized attention. No two Canada immigration applications are alike. Individual attention is, therefore, of utmost importance. Unless your needs are understood, how can you get the results you expect. When you come to us with your immigration and visa applications and problems, you speak one-on-one with a Toronto immigration lawyer. Your matter is carefully understood, and a team of immigration professionals start to make your dreams a reality.
A Toronto Immigration Lawyer at a Highly Affordable Rate:
No one can deny the vital role of money in life. We value your hard earned money and do not underestimate the complexities before you. Therefore, we offer to you very high quality legal services in immigration at an affordable rate in Toronto. We take pride in telling you that of the many lawyers available, of our Top Immigration Lawyers Toronto has witnessed simply excellent legal representation across the whole spectrum of immigration matters. We highly believe in having direct and transparent communication with our esteemed clients to create a trustworthy bonding with them. Commitment towards work and client relationship aids us in giving regular and updated information to our clients as and when necessary.
Overpricing and concealed cost schemes are not us. We believe in having a one-on-one clear-cut discussion regarding our fee structure before committing to a new assignment. We have adopted an ethos of transparent talks as it helps to grow a fruitful relationship with our clients and also helps us become better professionals.
Fresh Thoughts & Creativity:
We follow a strategic and diligent approach to accomplishing Canadian immigration successfully for our clients. It is this guiding oath our Top Immigration Lawyer Toronto trusts to abide by. With changes in Canadian immigration law from time to time, we dedicatedly propose new and fresh plans to complement our working procedure as per the law and attain our goals. With our team's knowledge and understanding, we evaluate the probable causes of refusal of an immigration application and advise our clients to take appropriate action beforehand to achieve successful submissions.
We take pride in our professionals, our dedication, and our achievements which have helped us rise successfully to new heights.
A hearty welcome from Ronen Kurzfeld
Thank you for taking the time to read how a top immigration lawyer Toronto can help you. Over 18 years we have helped thousands of people come to Canada and settle into happy, prosperous lives. It is a matter of pride for me when people come back to my office and ask us to help bring their spouse or their parents to Canada too.
Our office runs on a simple promise: trust and transparency. Our advice will always be in your best interests; and we will never try and trick you with hidden fees. After all, we realize that a happy client will refer one friend, but an unhappy client will turn away ten others. That's why for me and my team it is essential that you get the results you want.
We have built our immigration law office into one of the leading immigration lawyers Toronto on the basis of excellent results at affordable fees. Speak to me today and let's build a great plan for your future.
Common Canada Immigration Questions Answered
How much money do you need to immigrate to Canada?
Every immigration program is different and will have a different proof of funds requirement. If you are trying to become a permanent resident, you have to show $12,669. However, if you are bringing family members with you, additional funds will have to be shown. Also, this minimum amount changes from time to time.
If you are coming as a student, you will be required to show sufficient funds for your tuition fees and to take care of your living expenses. Alternatively, if you are being sponsored by a spouse or a family member, their income will be assessed to determine if they can support your stay in Canada. Check with your top immigration lawyers in Toronto to find out how much money you need to immigrate to Canada.
Can I come to Canada without a job offer?
Canada is one of the few countries that lets people migrate even if they don't have a job offer. Express Entry, for instance, lets you apply for permanent residency without an offer of employment. Similarly, there are numerous Provincial Nominee Programs that invite people on the basis of their skill in jobs that are important for the local economy or are in-demand. To understand your options, talk to our Toronto top immigration lawyer and understand what options you may have to come to Canada without a job offer.
How soon can I bring my family to Canada?
Reunifying families is one of the most important things immigration lawyers in Toronto do. We understand that having your spouse, your children and family members you love near you is very important. To bring your family to Canada you need to sponsor them. You can do this if you are a citizen, permanent resident, on a work permit, and even if you are an international student. Speak to a Toronto top immigration lawyer to find out what the best and fastest way to bring your family over is.
Frequently Asked Questions for An Immigration Lawyer in Toronto
Our Latest Blogs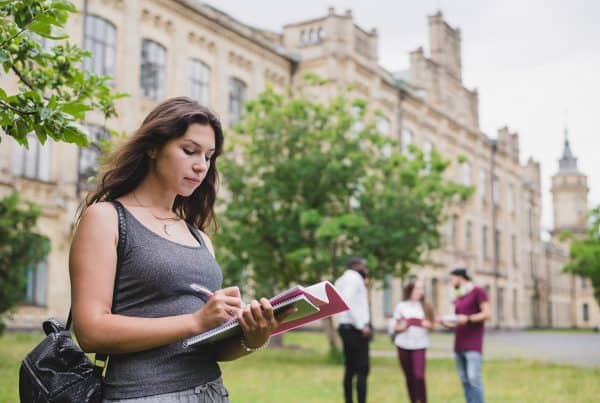 Starting your educational journey in Canada's top universities is exciting and rewarding. However, handling your…
Not sure where to begin in your quest to move to Canada? Have you heard…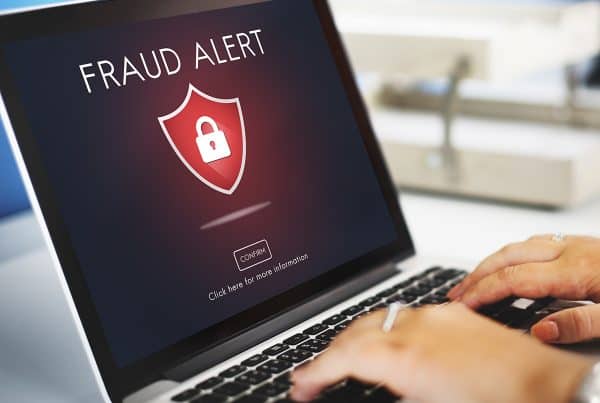 Embarking on a new journey in a foreign land is undeniably thrilling, yet the adventure…
Understand your Legal Right to be here
Fill out your information below to schedule a consultation!
Reach Our Office location
Kurzfeld Law Office of Immigration
What Our Clients Say
"Remaining in Canada is not very easy as you need to a have legal status. Yet, things get easier when we dealt with Ronen as we believe and trust on his immigration advice. We indeed rely with him and his team and they are very helpful when it comes to paperwork. I still remain with my husband and my daughter here in Canada as i always get extension because of their team effort. Thank you so much and i would surely recommend Sir Ronen to anyone who wants to enter or remain in Canada."

Cynthia Tajunio
"I have been a client of Ronen since I first came to Canada year 2008 and since then all of my application they handle were all successful and they brought my mom and currently doing my dad's application, and also my Permanent Resident visa was APPROVED!
I'm greatful and happy at their services.
And they are afordable also…
God bless you more Sir Ronen, your family and your staff…"

Bryan Rana
"Ronen and his team is great at what they are doing. They are very helpful on all my family's immigration applications. I am on of their clients who continuously seek their services because they keep on proving the quality of service they render. I am proud to say that we got positive results on all our applications and now i am entrusting another application that will give us the opportunity to remain in Canada for good and i believe in them. Your team always give us hope and a better opportunity on fulfilling our dream to be one of your many successful applicants who are now enjoying the perks of living in Canada. More power and success!"

Joseph Tagayun
"Law Office of Ronen Kurzfeld is one of the most reliable immigration law firms that offers an excellent service to each of their clients. My family is very fortunate that we have experienced such kind of a quality service when my husband seek their professional assistance for his PR application. We were being guided and assisted all through out the process and we could easily approach any of the staffs especially Mr. Ronen. The team are equipped with technical know-how, very professional and organized yet very easy to deal with. We were given a timely feedback and various options to consider and our concerns were addressed properly. Their transparency, resiliency and immigration advice were the key to our successful application. We indeed highly recommend their firm to those who wish to apply as they could be your gateway to Canada."

Joan Castro